Can you remember your favorite activities when you were 9 years old? Many of us would say it was playing outdoors, climbing trees, playing with gadgets, or some other games. But one kid in Belgium is set to complete his electrical engineering degree at that age! Whoa.
At the tender age of 9, Laurent Simons is already on his way to becoming a professional; though he's got so many years to wait before he gets a job as he is too young to have one. Laurent is set to complete his electrical engineering degree from Eindhoven University of Technology (TUE) in the Netherlands, making him one of the youngest people in the world to earn a bachelor's degree.
The son of Lydia and Alexander Simons who are both doctors, Laurent plans to earn a medicine degree while also juggling a PhD program in electrical engineering which he is set to start by age 10. According to Lydia and Alexander, they were told that their son had 'the gift' but did not think much about it until his teachers told them there was something extraordinary about him.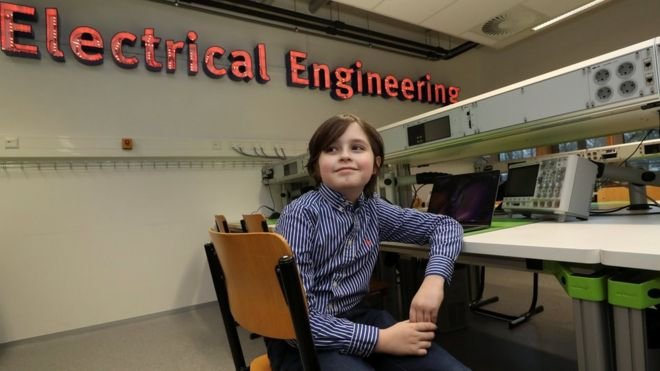 Amazed by this young boy's intellectual capacity, teachers gave him test after test after test – and he aced them all!
"They told us he is like a sponge," Lydia said. But the couple had no explanation as to why Laurent is so intelligent, given that none of them were child prodigies while growing up.
"I ate a lot of fish during the pregnancy," Lydia joked, saying the fish must have turned Laurent's brain into a very absorbent sponge for data and information.
"The absorption of information is no problem for Laurent. I think the focus will be on research and applying the knowledge to discover new things," said dad Alexander. But they also want him to enjoy his life as a kid.
"We don't want him to get too serious. He does whatever he likes. We need to find a balance between being a child and his talents."
Indeed, like other kids, Laurent enjoys playing on his mobile phone and having fun with their dog, Sammy. The family will also take a much-deserved vacation to Japan soon.