At 13 years old, most students are still starting out their education in high school but one kid in California has graduated from college at that age – with 4 associate degrees! Wow.
Jack Rico is just 13 years old but this young boy is not your typical kid; though he does not want to be considered as 'genius'. Instead, he wants everyone to view him as a normal, ordinary kid who simply loves to learn more.
Photo credit: The OC Register
In just 2 years, this kid completed 4 associate degrees in college after starting out as a freshman at the tender age of 10 years old. His parents are thankful that Fullerton College in Fullerton, California, accepts learners like Jack who are still young yet are already capable of handling college-level lessons.
At 13, Jack is the youngest graduate ever of Fullerton College –and that's something that his parents are certainly proud of. They even made a law décor to celebrate the boy's impressive achievement.
Photo credit: The OC Register
The young lad earned four associate degrees – art and human expression, social behavior, social science and history. That's so impressive considering his tender age. But his mom is surprised.
Ru Andrade, Jack's mom, works in Fullerton College's athletics department. According to Ru, Jack has always been an inquisitive kid, even as a baby. He simply loves learning. But back in third grade, Jack struggled with Math at school. Ru decided to make him quit traditional school, introducing him to home schooling.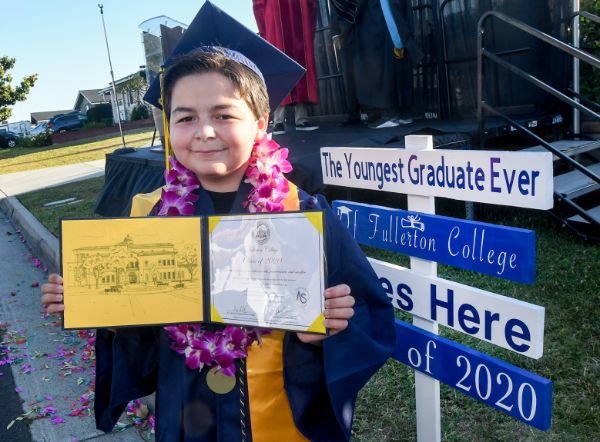 Photo credit: The OC Register
Instead of lagging behind other students, Ru was surprised when Jack began to absorb more learning materials and was soon learning subjects that are way beyond his age. By 11 years old, he has already completed his high school subjects.
Ru decided to enroll him at Fullerton College, first taking up World Religion classes. To her surprise, Jack truly enjoyed the lessons and wanted more.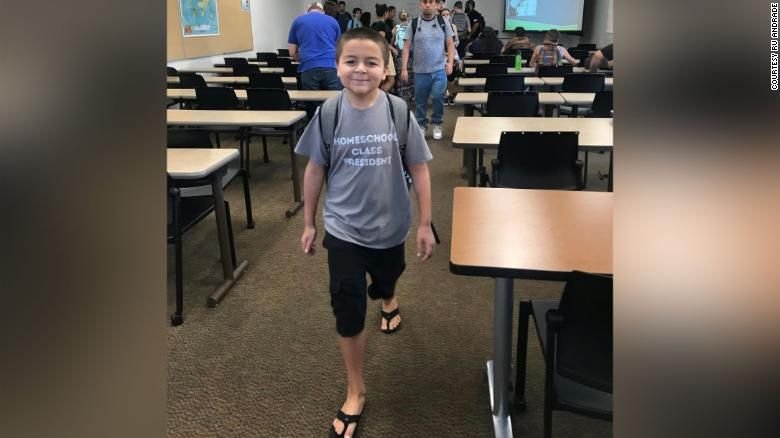 Photo credit: The OC Register
Jack's professors and classmates were also amazed by this young lad's bubbly personality and his love for learning. He's popular in class, his professors said. Everyone just wants to be in his team.
More Classes!
Now that he's graduated from college, is Jack going to find work? Well, he's technically too young to work at 13 years old. But even if he could do that, Jack said he wants to learn more.
"I'm 13 right now so I don't really have the whole life thing figured out. I'm still trying to explore my interests and learn what I want to do in life," Jack said when asked what he wants to be when he grows up.
He's feeling sad that he wasn't able to attend a regular graduation but Fullerton College President Greg Schulz went to their house to award his diploma during a drive-by graduation parade at his house on Wednesday, May 27.
Photo credit: The OC Register
Since he's not really after making money (yet!), Jack plans to go to University of Nevada in Las Vegas to earn a Bachelor's Degree in History.