A lot of teachers complain about being overworked and underpaid. While many might say these teachers are actually paid well, the truth is that most teachers work more unpaid overtime hours than everyone else!
Remember that teachers still need to prepare for their lessons before they go to their respective schools to teach the children.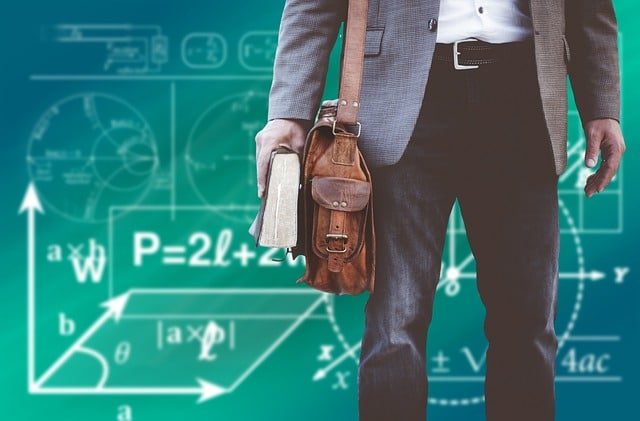 Preparation for these lessons depend on the grade level and the type of lesson the teacher has to prepare for, but this accounts for at least 1 hour of overtime work which doesn't get paid or counted at all. This does not also count the hours they spend making test papers and various activities for the students.
Most teachers' compensation covers the 6 to 8 hours they spend in their respective classes, directly teaching lessons to kids. However, they still need to spend more hours after school as they check the test papers, grading projects and presentations, making grades, and preparing their classrooms for the next day's lessons.
The cycle continues throughout the school year, day in and day out.
According to data gathered by the Trades Union Congress (TUC) in the United Kingdom (UK), teachers work an average of 12.2 hours of unpaid overtime every week.
While pre-school teachers are believed to work about 6.4 hours unpaid overtime per week, the number is about twice as high for primary teachers who had to put in 13 hours a week! Secondary teachers have a slightly lower average of 12.8 hours of unpaid overtime a week.
Taking the entire teaching profession as a whole, teachers work more unpaid overtime hours than everyone else – even taking into consideration lawyers, finance professionals, hospitality and catering managers, and chief executives.
"Our education system can't be run off the back of free labor and goodwill. The government must tackle staff shortages and overwork by giving schools the resources they need," explained TUC general secretary Frances O'Grady.

"Ministers need to work with teaching unions to address the unacceptable workloads that are driving so many dedicated teachers out of the profession."
Sadly, teachers spend more hours trying to make 'evidence' of the work they are doing, such as writing lesson plans.
"Teachers say many of the hours they are being expected to do aren't even helpful to the children they teach," explained teaching union joint general secretary Kevin Courtney.

"With workload going up and real terms pay going down it is no surprise that we are facing such problems with recruiting new teachers and keeping the ones we've got."
Photo credit: TES
Though these statements were made in the United Kingdom, the same applies to teachers from the rest of the world as well…