The Department of Education (DepEd) recently announced that it is undertaking the selection of new designs for its employee uniforms.
And while the department addressed the advisory to uniform designers, dressmakers, and tailors, one teacher posted some designs for consideration on his Facebook page – and we love the hilarious (but impressive!) pageant-style designs! Would you dare wear these designs? LOL.
Photo credit: DepEd / Facebook
Manuelito Montoya of Tariji Elementary School in Tarlac City, Tarlac shared his designs on his Facebook page with an equally hilarious caption:
"My DepEd Uniform designs
Ilalaban naba natin mga momsh????
😂😂😂😂😂😂
Jusko pag mga ito na approve maraming mababakante sa DepEd! Ahahaha
My new designs are coming 🤣🤣🤣🤣"
The designs for the teachers' uniforms for Monday (pink) and Tuesday (blue) are stylish and have a similar asymmetrical bottom area. The pink one has a simple body and lace sleeves that several netizens and teachers think are too soft and fragile for heavy-duty wear the whole year through.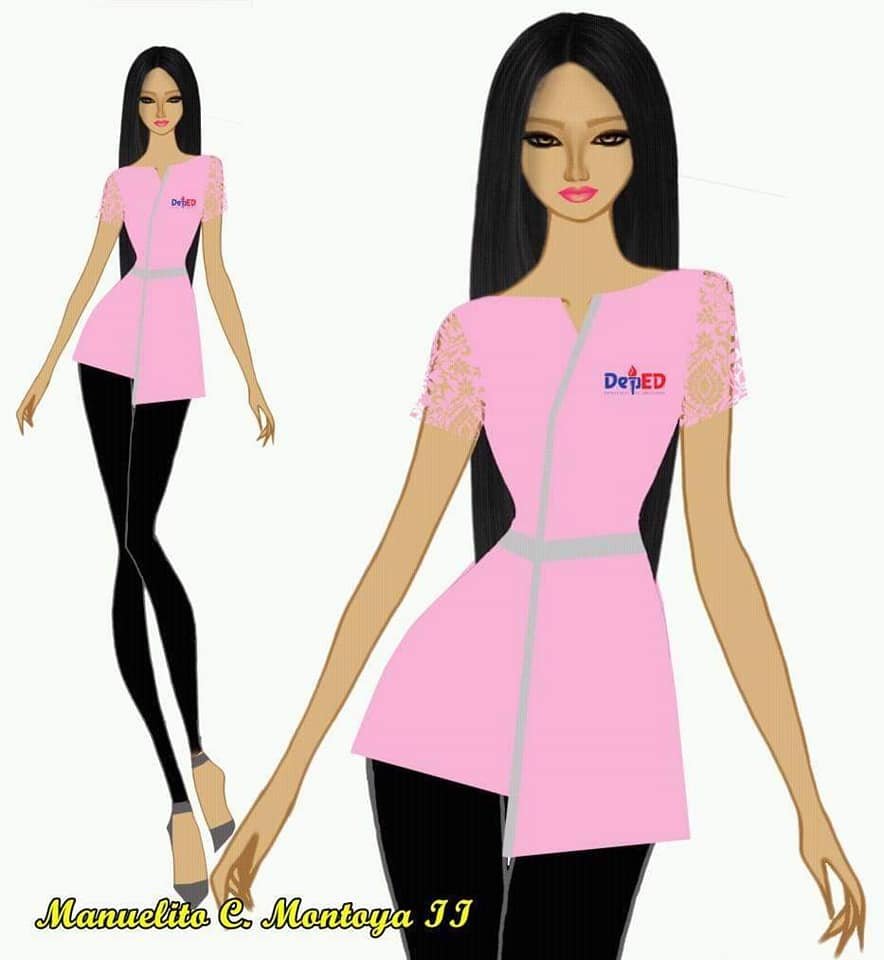 The blue one was better, with its stylish embellishments; however, netizens think the collar part won't work with most teachers. Both designs are worn over black leggings or slacks, if you want.
But as netizens clicked the third design, it was obvious that Montoya's designs are more for a pageant than the DepEd uniforms. By Friday, teachers are ready to party with a sweet, lacy dress that features a lacy design and a silver belt; the hem only reaches up to mid-thigh!
"Ito ang suot ko habang nagpapala ng graba para sa landscaping ng school namin. D ba bongga🤣🤣🤣," one teacher joked.
The principal's uniform is a gorgeous floor-length gown with lots of crystals at the front part.
Meanwhile, the district supervisor gets to wear a mini outfit made with gold lace. It features a stylish multi-layered train made from gauzy material and a matching elaborate headdress.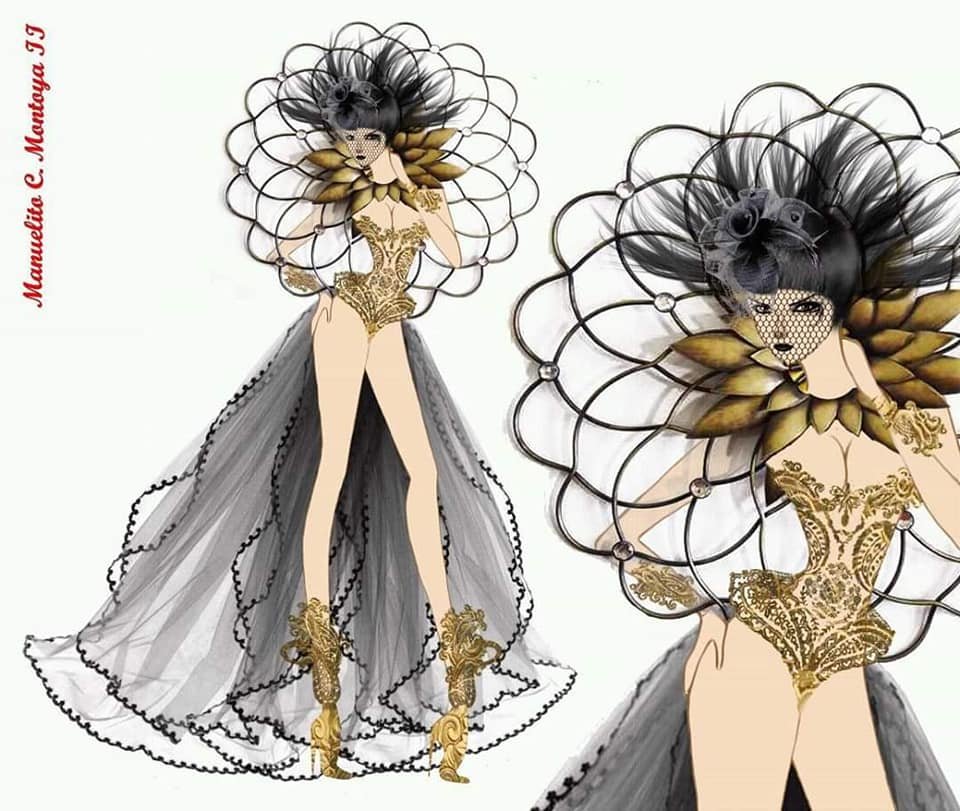 The EPS uniform design is a grey gown with lots of crystals and gems – and a long slit!
The mermaid cut in the pink gem-embellished gown for the ASDS uniform design and the black SDS Uniform Design are absolutely bongga!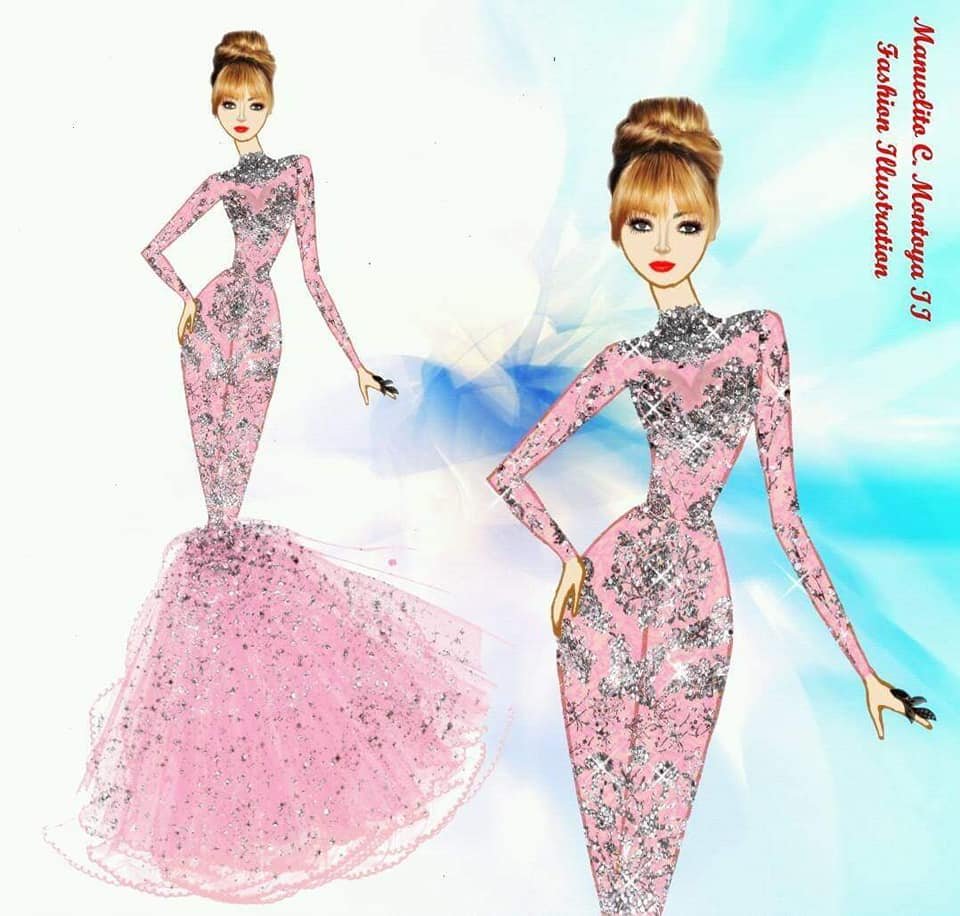 Curious about the clerk and ADAS, ada uniform design? Montoya wants them to wear this short gold and black dress that reminds us of Marilyn Monroe.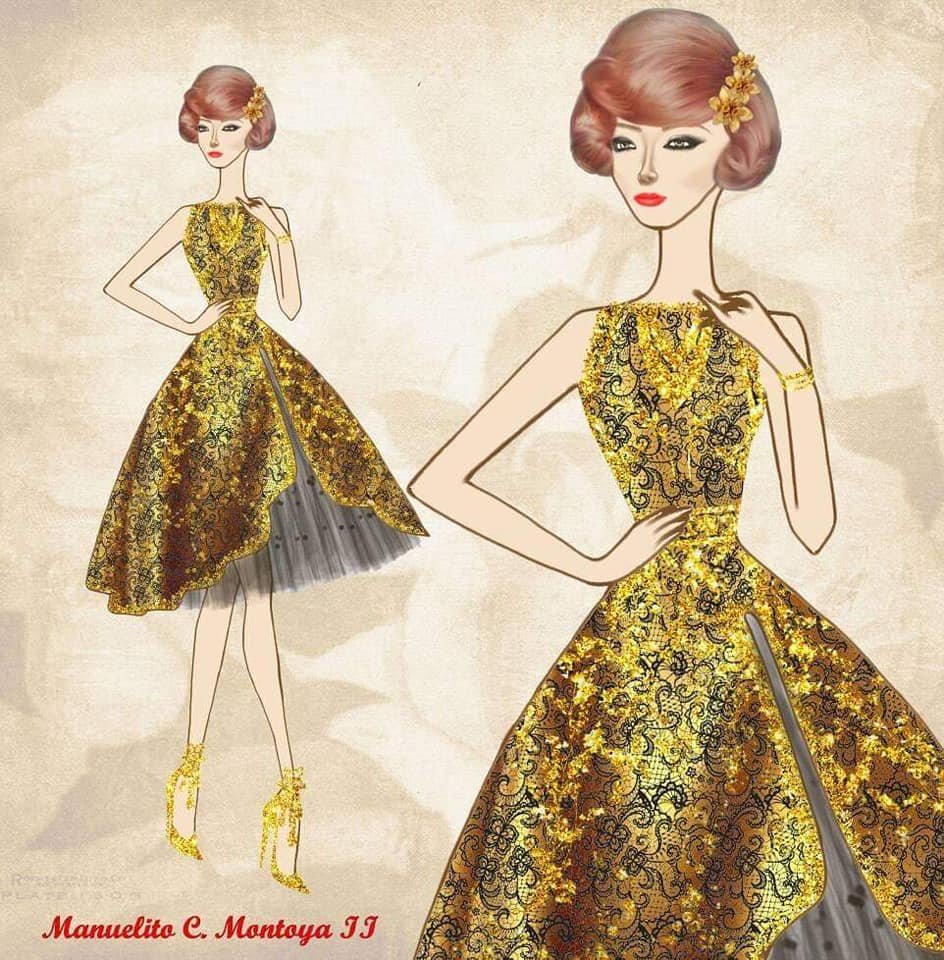 Even the canteen manager also got this pretty red number!
The DepEd Secretary's uniform is a mermaid cut in blue.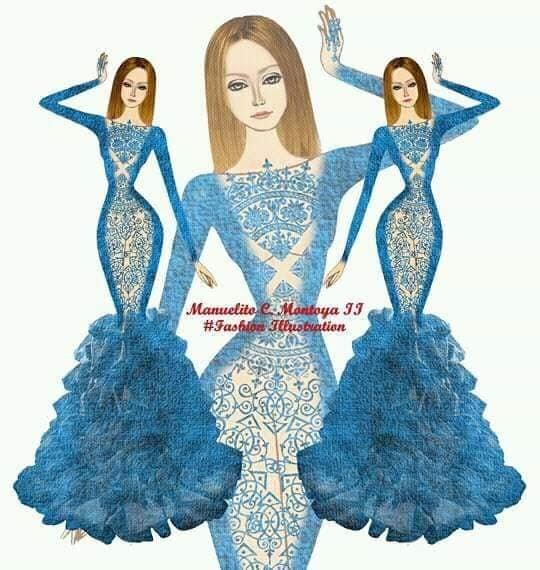 But what do you think of these uniforms for the SEPS (gold), PE teacher (pink), EPP (shorts and flowers), and floating teacher (purple)?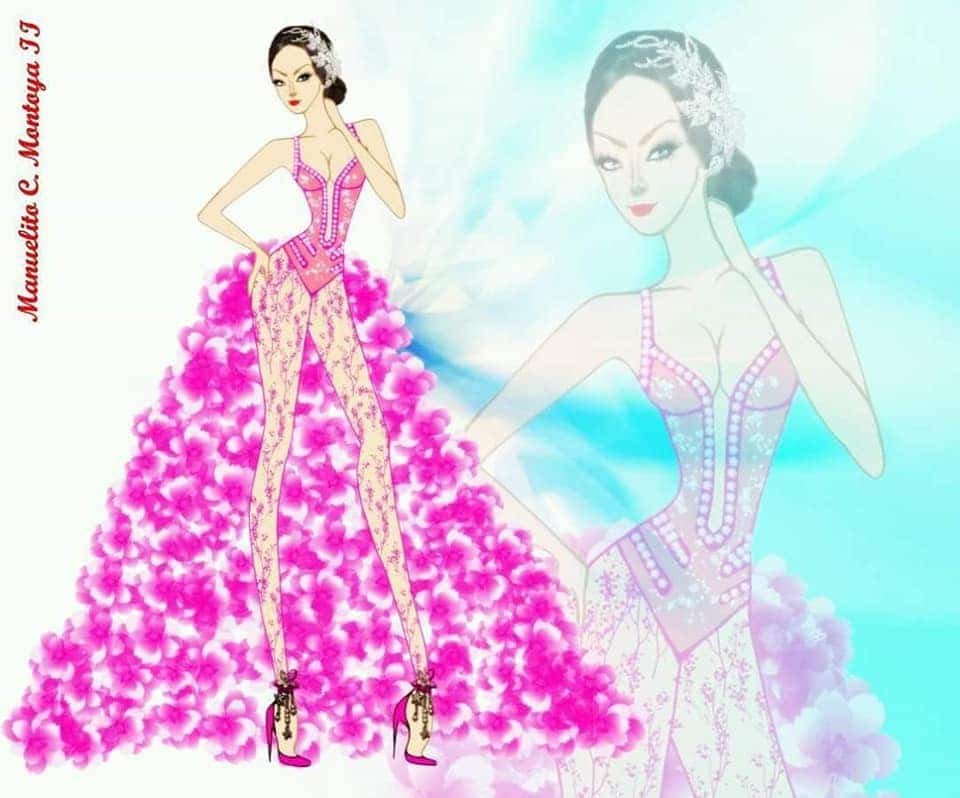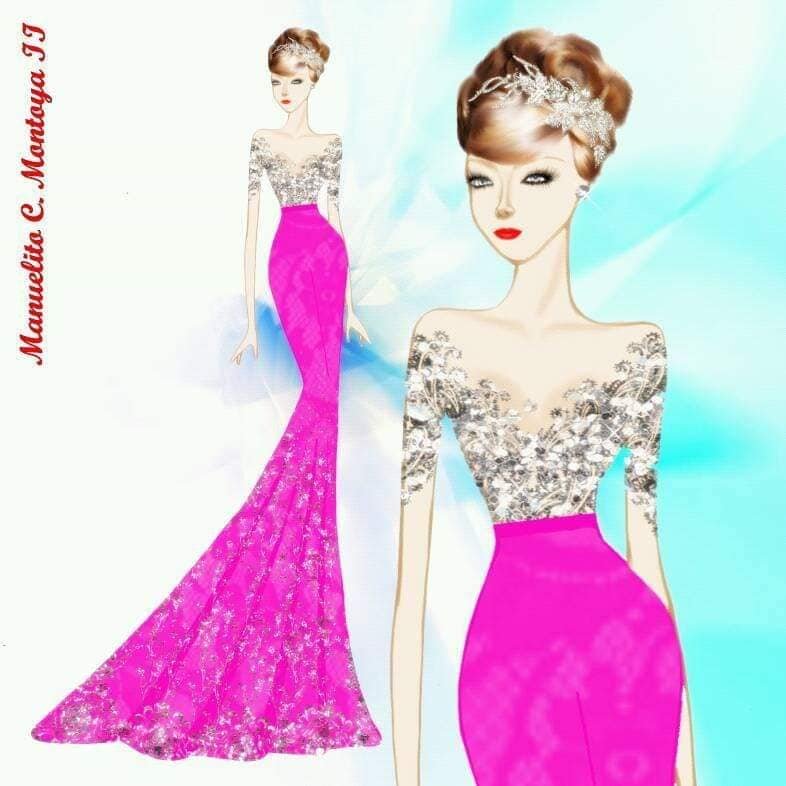 Would you wear these designs to school, if approved? LOL
Photos and designs by Manuelito Montoya / Facebook