English is one of the most important languages in the world; though Mandarin Chinese is the most commonly spoken, with estimated 1.1 billion speakers as opposed to the 983 million English speakers. Still, this language is one of the most powerful because it is used by more countries as a universal language.
But not all countries are good in English because their educational system might not use it as medium of instruction or the subject is considered an elective. In the Philippines, English is a very important language as it has long been the medium of instruction in schools. While the recent shift to 'Mother Tongue' affects younger elementary students, the language remains important in the curriculum.
As one of the 'authorities' in the English language, Pinoy teachers will soon be welcome in Spain to teach English in an exchange program called Language Assistance Program (LAP).
Spanish Ambassador to the Philippines Jorge Moragas met with Education Secretary Leonor Briones to discuss plans to launch LAP soon. As the two discussed ways to promote and teach each country's languages to the other, details of LAP were also tackled.
Photo credit: DepEd
With the Philippines already offering Spanish as a foreign language subject, Spain believes the exchange program will truly be beneficial to both countries.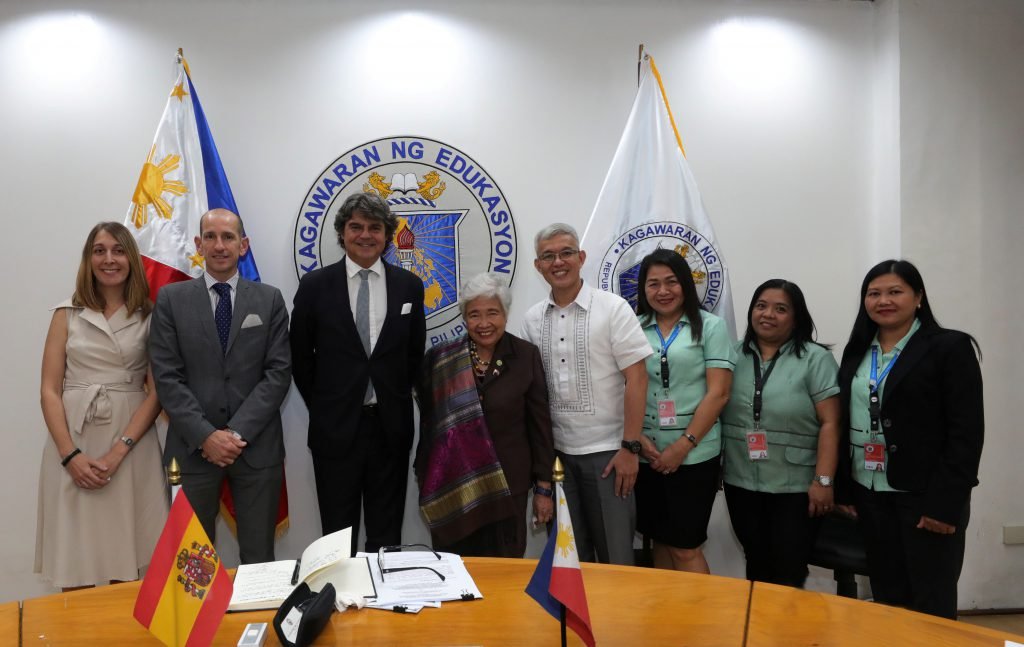 Photo credit: DepEd
Briones agrees with the statement, adding that LAP will surely benefit DepEd's Special Program in Foreign Language (SPFL), a subject designed for Grade 7 to 10 students who are already competent with Filipino and English.
"We are here to talk about the teaching of Spanish as one of the seven languages for our high school students. I've read the MOU and I would be very happy to sign it now because it's an extension of what we have done before," Briones said.
According to DepEd, Spain will hire around 200 teachers each year under this program. A memorandum of understanding (MOU) is already being prepared for LAP, but only 10 teachers will be hired from 2020 to 2021 as part of the pilot test for the program.
If everything runs smoothly and more details ironed out, LAP will be formally launched to send 200 teachers to Spain every year.