Netizens are divided over photos of some high school students climbing a tall fence at their school, with some saying that 'cutting classes' is but part of high school life. Do you agree?
Photos of students at Sapang Palay National High School in San Jose del Monte City, Bulacan, were shared on Facebook page Balitang SJDM, with warnings about how dangerous this could be for these young ones. It was obvious that a lot of students tried cutting classes and passing up this fence; thus, galvanized iron (GI) sheets were placed on the fence as deterrent to climbers.
But the GI sheets did not stop these students from getting up that spot and going out of the school!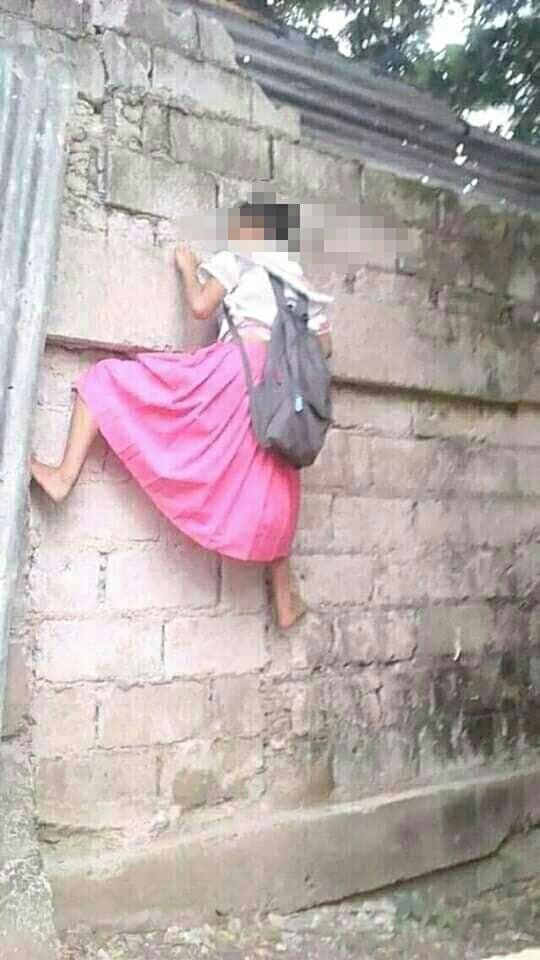 Photo credit: Balitang SJDM / Facebook
Balitang SJDM warned other students not to do this, especially because one student reportedly fell in this area after falling from the top of the fence while trying to escape from classes.
Other netizens quickly seconded the page's stern warning to the students, admonishing them for doing this and reminding them that many kids wish so hard to go to school for various reasons, yet these ones do not value their privilege and simply waste their time by cutting classes.
Photo credit: Balitang SJDM / Facebook
"Jusko kung alam lang nila hirap ng buhay ng walang tinapos at mas masarap mag aral kesa mag work kaloka hahahahahaha antay kayo ng magandang future lols," one netizen wrote.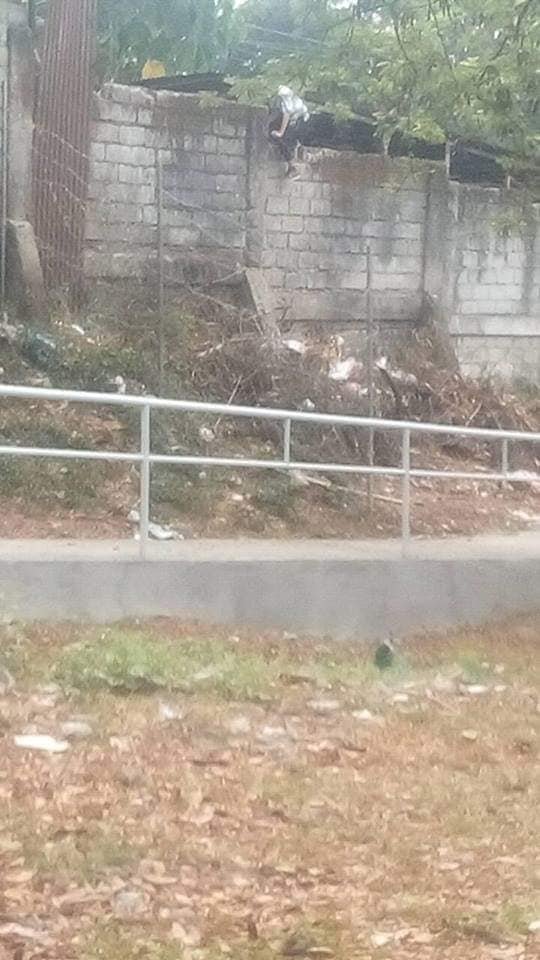 Photo credit: Balitang SJDM / Facebook
"Sayang lang pera pampaaral!!!! Hindi pinupulot ang perang pinapampaaral tapos hindi lang pala papasok sa school!!! Sarap tsinelasin ng mga mukha eh!" another one commented angrily.
But many netizens did not agree with this sentiment.
Photo credit: Balitang SJDM / Facebook
"Buti nalang Di pa uso na May mga cellfone dati Nung HS life ko😅😅 kundi Lagi kami viral Nang mga classmates ko na mag akyat bakod,, siksik sa halamanan,, ala-Spider-Man at the Flash sa pag cutting classes para Lang gumala At gamitin ang Free voucher sa cinemas😂😂😂 hayyy.. kakamiss un!! Napunitan pa Ako ng palda sumabit sa pader na may barbwire," one netizen recalled.
Photo credit: Balitang SJDM / Facebook
"Still the best part of being a high school… This will complete your high school life," another one wrote.
Have you also experienced cutting classes?