A lot of teachers, parents, and students have been complaining about the use of 'Mother Tongue' as medium of instruction in preschool and the first three years of Grade School. But now that Pinoy students ranked last in the Programme for International Student Assessment (PISA), the Education Department finally eyes going back to English!
For many decades, English was used in schools, public and private alike, as medium of instruction for all levels. But with the implementation of the K-12 educational system some years ago, 'Mother Tongue' was chosen as medium of instruction for the lower levels. This is supposed to help the young learners adjust better in school because they are taught lessons in the language or dialect that they are used to in their locality.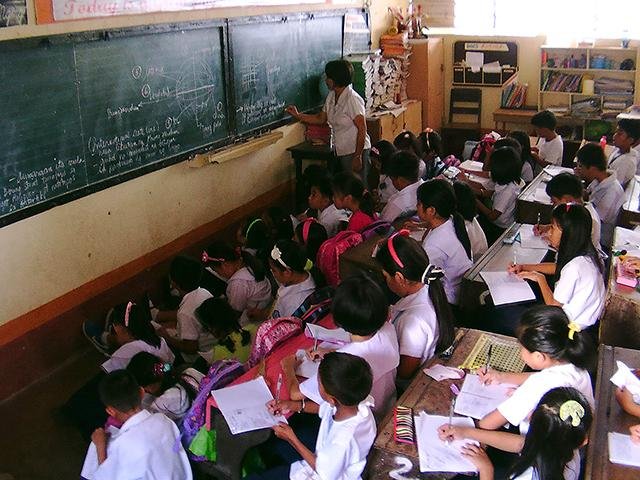 This posed a lot of problems in many areas, particularly because many kids these days are actually more adept in English than in their local language. What's worse, subjects like Math are being taught in 'Mother Tongue', leading to confusion with the kids – and, later, difficulty in adjusting as the higher years use English. They have to relearn the basic Math concepts and other subjects because they will be using English.
In the latest PISA results released by the Organization for Economic Cooperation and Development (OECD), it is quite disheartening to see that Filipinos ranked the lowest among 79 countries in reading literacy and second-lowest in both mathematical and scientific literacy!
Considering that the Philippines has always prided itself in producing graduates who speak like native English speakers, this news is quite alarming indeed! But it is also proof of the failing education system that many people have been complaining about.
Senator Sherwin Gatchalian has long been complaining about this problem, expressing alarm over the 'deteriorating competence' of both teachers and students due to the K-12 educational system. But with the dismal PISA scores, the Department of Education (DepEd) has to rethink its policy before it is too late.
"It's an ongoing debate. Others want to continue the 'mother tongue' policy while there are also those who say that we should start with English since English is the language of the rest of the world. So we are looking into this," explained DepEd Secretary Leonor Briones.

"It could be in English and also in the mother tongue because the mother tongue is very helpful for the child in adjusting to school, separation from the parents, from the family, it helps with the language, the reading."
But Briones also admitted that the students' poor performance in the global assessment serves as "wake up call" for the country to improve its educational system.