Parents plan to let their kids skip 1 year of school rather than risk the children's safety.
Amid the COVID-19 crisis, the Department of Education (DepEd) announced that school year (SY) 2020-2021 will begin on August 24. This received mixed reactions from parents and teachers alike, with majority expressing concerns over the safety of learners and their teachers.
As of press time, there are still thousands of active cases of COVID-19 in the Philippines. A lot can be found in Metro Manila and Cebu, but other places also have a handful of infected patients. Yet even one positive case remains a big problem, particularly because the virus is highly contagious.
The DepEd clarified that classes might not be purely face-to-face learning because virtual classes might be done in areas where physical classes will not be allowed.
"Ang napili po nating school opening date ay August 24 pero hindi ibig sabihin lahat pisikal na papasok kasi may lockdown tayo. Pwede tayong virtual; physical sa pwede," explained Education Secretary Leonor Briones in a "Laging Handa" briefing.
Yet many parents think that the DepEd's decision is inconsiderate, particularly because the virus is still present in the country.
"Sad to say, education is important but for me, life and safety of my children is more important," one parent wrote.
But even with online education, many parents are still not happy with DepEd's plan. A lot pointed out that many parents can't always be at home to teach their kids because they have jobs and many can't afford to buy gadgets or pay for monthly internet connection needed for online school.
"Bakit niyo minamadali ang school opening. Are you sure Madam Secretary na safe ang mga bata at teacher sa time na 'yan? Hindi po lahat ay may stable internet at computer o gadget sa bahay, please reconsider the situation baka sa pagmamadali mas maraming mapahamak," another parent chimed in.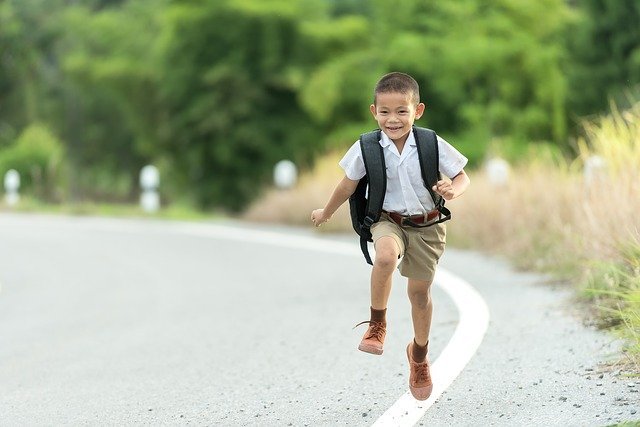 Many believe that it would be a good idea to let the kids skip school for a year instead.
"My kids will skip their studies this year, their life and safety is important!" one parent declared.