A lawmaker is seeking to move classes to at least 8:30 AM, seeking a ban for classes starting earlier than this time. The move was met with various reactions on social media.
Bacolod Rep. Greg Gasataya filed House Bill No. 569 last Monday, citing several problems as the main reason why he wants to move classes to a later hour. Currently, classes in many schools start at 7 AM or 7:30 AM.
The lawmaker argued that it is important to move the class schedule to a later hour because of the "state of transportation, amount of workload under the new K-12 curriculum, state of mental health in the country, and accessibility of schools especially in rural areas which are just some of the conditions prejudicial to the health and safety of Filipino students."
Photo credit: Office of Bacolod Rep. Greg Gasataya / Inquirer
The vice chair of the House Committee on Higher and Technical Education in the 17th Congress, Gasataya argued that class starts in other countries at a later time. He added that studies made in these countries were able to correlate later school start times with improved achievement and performances of the students in school.
He also pointed out that it is important to give kids priority.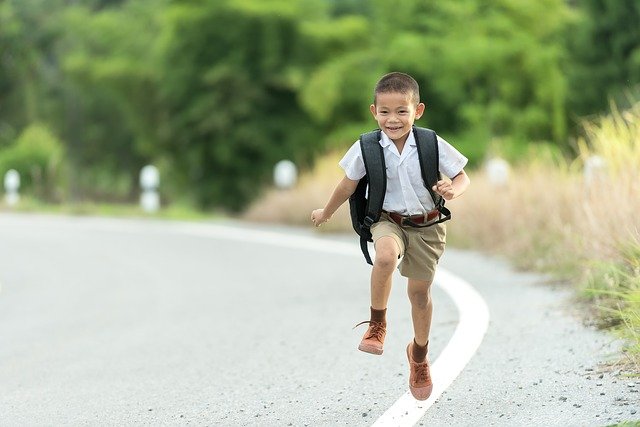 "It is the policy of the State to adopt an integrated and comprehensive approach to health development in schools. We must give priority to the physical, mental, and social well-being of students, among others, through a system of education which gives primordial interest and concern to the health and safety of students," the lawmaker explained.
He further added that if enacted into law, this would ease the burden on parents who need to wake up early just to attend to the needs of their students.
But though the move is welcomed by many, it was also criticized by parents that Gasataya claimed he wanted to help. After all, a lot of parents often drop their kids to school on their way to work. If the class schedules are moved to a later start time, this would create a huge problem for many parents, especially because office hours won't be changed as well.
Moreover, a lot of parents believe that discipline should start early; thus, having the kids wake up early and go to school is viewed as a good thing.
Still, many also agree with the lawmaker, saying that kids should not be forced to wake up early just to go to school…
What's your take on this?