The Department of Education (DepEd) is mulling the possibility of prohibiting candidates from speaking in graduation rites across the country.
With the 2019 mid-term elections coming up this May, a lot of candidates are trying their best to find a way to get more people on their side. Aside from printing a lot of campaign posters, many of them are also handing out seemingly innocent tokens and souvenirs like t-shirts, ballpens, fans, umbrellas, ballers, and other stuff that a lot of voters do enjoy receiving as freebies.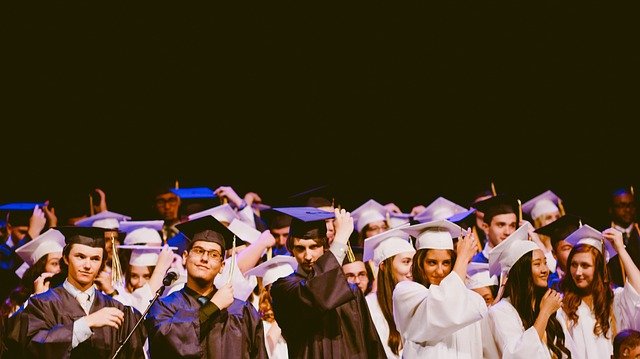 But candidates actually have limitations as to what they can do to get votes. Aside from a cap on their ad spending, they are also prohibited from handing out cash. Of course, many candidates easily find a way to circumvent these limits and restrictions.
For instance, it has been a practice for decades that government officials are invited to be speakers in graduation rites. But because many of these government officials could be seeking a seat in the upcoming election, whether as a re-electionist or for another position, speaking in these engagements might be considered as 'electioneering'.
Commission on Elections (Comelec) spokesperson James Jimenez encouraged schools not to invite candidates in their graduation rites; however, Education Undersecretary Nepomuceno Malaluan admitted that the DepEd has no specific guidelines against prohibiting these candidates from speaking in these activities.
What the guidelines do prohibit is for the candidate to turn the event into a political forum.
"Pag-uusapan namin 'yan dahil, obviously, it's not a political activity (graduation rites). It is not meant directly to ask for the vote of a person. Pero kung mauwi sa ganun ay 'yun ang pinagbabawal," Malaluan explained.

"Malinaw naman kasi sa kanilang (Comelec) guidelines what constitutes electioneering. Kung hindi naman ginagamit bilang isang partisan political activity ang graduation, halimbawa ang isang kandidato ay magpapahayag lamang tungkol sa graduation or some issues, hindi naman puwedeng sabihin siguro na electioneering 'yun."
This is a tricky ground, however, because candidates might not say "Vote for me!" or directly talk about their platforms if elected, but they can still use the event for their advantage.
The graduation rites will be attended by parents and, depending on the event, the students might already be voters as well. Thus, the event could already be used to 'introduce' the candidate even if he is not directly asking for votes.
Malaluan pointed out that should electioneering actually occur, such as the candidate talking about his achievements and platforms, then the school and its officials could face sanctions! That's rather harsh considering that you can't really know what the candidate might talk about during his speech, unless their speeches are screened prior to the event (and no school would dare do that!).
"Our administrative provisions will follow except that ito nga, kapag may electioneering activity, meron ding sanctions itong Comelec itself because it's under the jurisdiction of Comelec," the DepEd official explained.
Put that way, schools are certainly better off if they don't invite a candidate for their graduation rites this year! If they do wish to invite an inspiring politician, then they could just put that off for next year…