A lot of people often complain about government workers who seem to be perpetually angry, seemingly busy doing something else, and often out on a break or possibly unofficial business. But the Civil Service Commission (CSC) reminds government employees that they could get dismissed for violating work hours!
Memorandum Circular No. 1, series of 2017 details the government policy on office hours, listing out the penalties for tardiness in reporting for duty, unauthorized absences, and even loafing during office hours.
"These acts are detrimental to public service thus we are reminding all government workers of all departments and agencies to render eight hours of work from Monday to Friday, or not less than 40 hours a week," explained CSC Chairperson Alicia dela Rosa-Bala.
The CSC also pointed out that though presidential appointees and heads of agencies are not required to punch in the bundy clock, they are still required to record their attendance, absences, leaves, and trips for official business.
Everyone needs to account for their attendance when assigned in the field or attending official business, such as seminars and trainings. Such should be reported using the proper forms that will serve as their daily attendance record.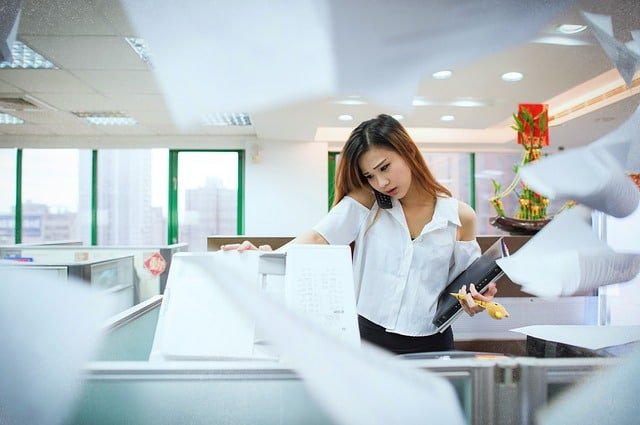 Government workers are also reminded that loafing is a grave offense. The first offense can lead to a suspension from 6 months to 1 year; but a second offense can already lead to dismissal from service.
"Frequent unauthorized absences from duty during regular office hours constitute loafing, and it results in inefficiency and non-performance of duty which adversely affects the prompt delivery of service to the public," dela Rosa-Bala added.

"It is the duty of agency heads to ensure that all officers and employees under them will strictly observe the prescribed office hours."
The CSC chairman urges government offices and agencies to review their policies to ensure that these rules and measures are carried out to deter tardiness in reporting for duty, loafing during office hours, and unauthorized absences.
"An officer or employee in the civil service shall be considered habitually absent if one incurs unauthorized absences exceeding the allowable 2.5 days monthly leave credit under the Leave Law for at least three months in a semester or at least three consecutive months," states Section 22, Rule XIV, Omnibus Rules Implementing Book V of Executive Order No. 292.