A Chemistry teacher in Clark Freeport formulated 70% ethyl alcohol, together with the school nurse and a lab assistant, from stocks of available materials in their school. The finished products were then shared for free to frontliners!
Using stocks from the Philippine Science High School's laboratory, Chemistry teacher Rohit Tilwani prepared 60 bottles of 500-ml ethyl alcohol with help of school nurse Hazel Calma and lab assistant Mia Garcia.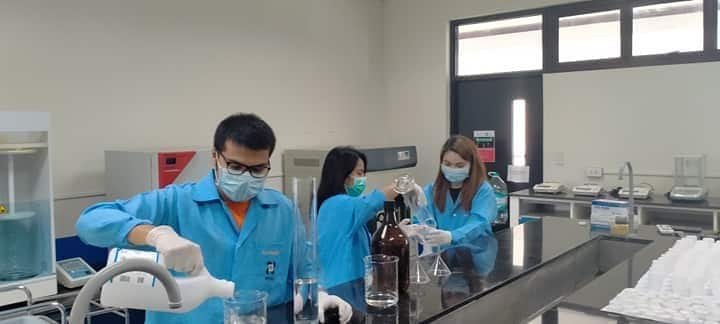 Photo credit: Manila Bulletin
Because it was designated as the regional hospital for COVID-19 patients, Jose B. Lingad Memorial Medical Center in San Fernando, Pampanga was identified as the primary institution to receive the donations. Rafael Lazatin Medical Center in Angeles City also received some of the alcohol that trio created.
"Rather than being left unutilized, we put it to good use. We hope it could help prevent the spread of the virus," explained Tilwani, a licensed chemist.
Aside from hospitals as primary recipients, Tilwani and his group also gave some bottles to uniformed personnel manning the checkpoints in San Fernando, Angeles, and Magalang.
Photo credit: Manila Bulletin
But the group did not just make 70% ethyl alcohol, they also prepared 33 bottles of 500 ml disinfectant solution. This was distributed to Barangay Marcos Village in Mabalacat City.
PSHS had donated N-95 masks to Mt. Carmel Hospital inside Freeport. But the school and its dedicated teachers are not done with helping out the best way they could. Tilwani and his group are also preparing 3D-printed face shields for medical frontliners, aside from continuing with their plan to make alcohol and disinfectant solutions until supplies last.
Made from acetate, plastics, and filaments, the 3D-printed face shields will be turned over to Dr. Clemencita Dobles, CDC Health and Sanitation Division manager.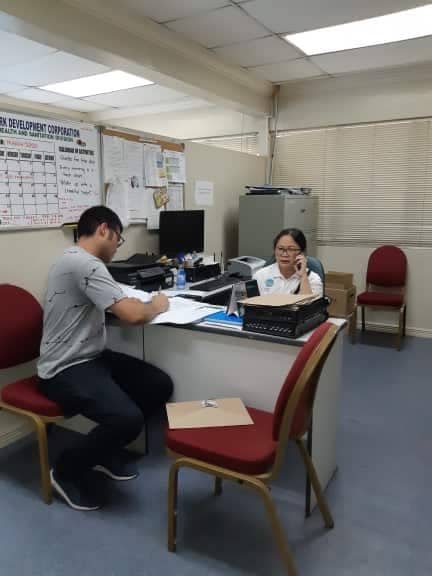 Photo credit: Manila Bulletin
"We will be giving out also face shields using the school fabrication laboratory. These will be given to frontliners," Tilwani explained.
For their kindness, the group earned praised from netizens who felt thankful that they are taking care of the frontliners.