Teachers at a high school in Quezon City are having problems about a good number of students who don't know how to read, can't even recognize basic alphabets and numbers, and don't have any idea about basic colors and shapes! How did these kids even pass elementary?
Sauyo High School (formerly Pasong Tamo High School) is a public high school in Quezon City, Metro Manila. Teachers at the said school were shocked to find that there are so many students in their class who shouldn't be in high school at all.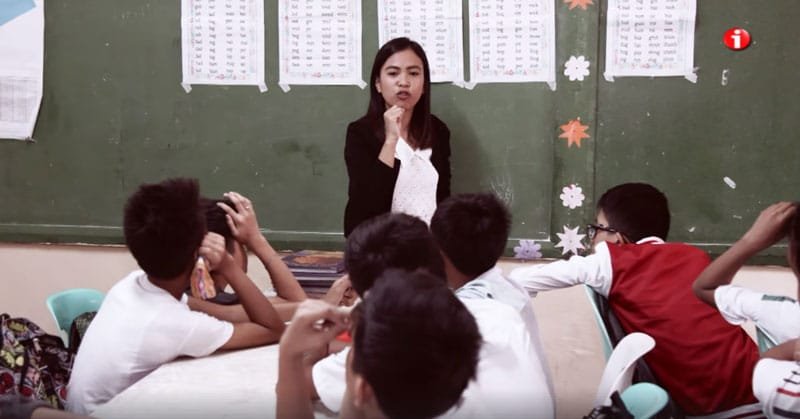 Photo credit: GMA Public Affairs / Facebook
With no basic knowledge of the alphabet, they could hardly read at all. Many don't know how to write as well. But they passed elementary school, leading to questions about why they were even allowed to advance to Grade 2 when they don't even know basic Grade 1 lessons.
As GMA Public Affairs tried to find answers to this question, the high school teachers believe their counterparts in the elementary were partly to blame for this situation.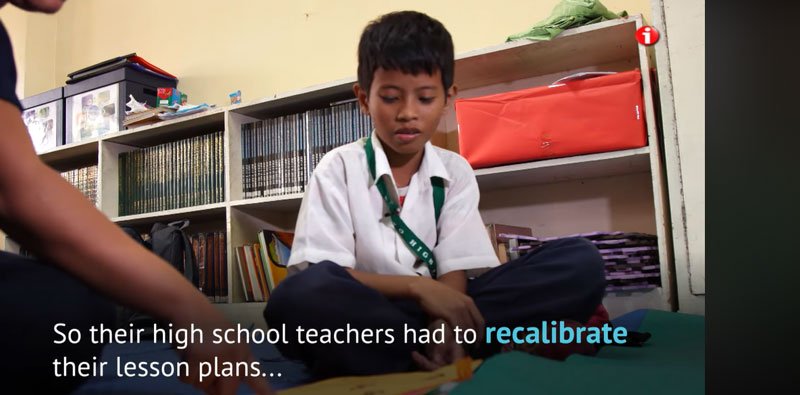 Photo credit: GMA Public Affairs / Facebook
According to Arnel Salva, the Filipino Head Teacher at Sauyo High School, this actually happens a lot in public schools because each school tries to outperform the others. Part of the criteria for being the best school is having the highest number of passing rate.
So, Salva believes the students were simply allowed to pass each grade level for the school to have 'better performance' as an institution.
Photo credit: GMA Public Affairs / Facebook
With the performance rating of the school being dependent on the number of students that pass the grade, teachers just let everyone pass. The reward to this is mass promotion – but at the expense of the students' learning. After all, teachers in higher levels no longer take up basic lessons such as reading and writing!
But the cycle continues. The teachers continue to let these students pass; thus, many students at Sauyo High School are in that school yet have no idea how to read and write.
Photo credit: GMA Public Affairs / Facebook
Moreover, Science teacher Jefferson Isorena shared that teachers are actually the ones blamed if the students failed, even if they did everything they could to teach the children. They are required to render extra hours for remedial classes during summer to help the kids – and this is without extra pay.
Many teachers don't want to go through all that trouble; thus, they simply let the students pass.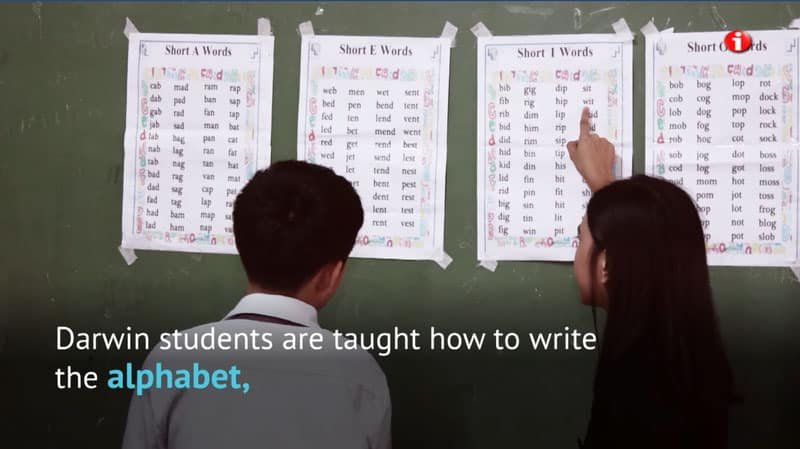 Photo credit: GMA Public Affairs / Facebook
But for the teachers of Sauyo High School, teaching is their calling – and they have to make sure these kids learn! They created a special class they called "Section Darwin" for these students. They are taught the basics of reading and writing. Checking into that class of high school students, you might think they are still in Grade 1.
This is so sad…
Ang sakit sa puso. 💔Sa Sauyo High School, maraming estudyante ang nakatutungtong ng high school nang hindi nakababasa o nakasusulat. Bakit kaya?

Posted by GMA Public Affairs on Monday, 7 January 2019